Living in Clarksville, Maryland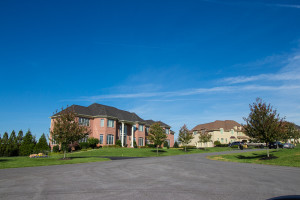 Clarksville is an unincorporated area in Howard County. Property values in and around Clarksville are some of the highest in the country, making it a very desirable place to live.
Clarksville's Demographics
According to recent U. S. Census data, the Clarksville area has a population of about 56,000. The average income for Clarksville households was $195,124. Many Clarksville residents commute to work in Baltimore or D. C., or one of their suburbs.
Education in Clarksville
Clarksville is part of the Howard County Public School System, which is one of the highest-ranked school districts in the country. The public schools that serve Clarksville include:
Things to do in Clarksville
Visit the Brighton Dam Azalea Garden on the Patuxent River, just west of Clarksville. In the spring, you'll be able to see 22,000 azaleas bloom.
If you're a wine drinker, you can't miss Tin Lizzie Wineworks. Learn to make your own wine in four one-hour sessions. Tin Lizzie Wineworks is a working farm, so you'll want to call ahead before you visit.